DIVORCE DIARIES
The divorce-themed comedy which has been acclaimed from coast to coast" according to Broadwayworld.com. Come check out an audience interactive comedy show that ABC Morning News Anchor Jen Stay calls it "we can all find a little bit of ourselves in the show". A mixture of stand up, improvisation, and sketch comedy that will leave you feeling tired from laughing about dating, family, and work.
Divorce Diaries is a one woman comedy show that follows Michele's post divorce journey.  Developed in 2016, as a  one woman play, it has grown into a coast to coast unique comedy show that focuses on healing through humor. Divorce Diaries has toured throughout the country including Chicago, Las Vegas, Los Angeles, Florida, Ohio, Nashville, and has appeared on Wendy Williams, Tea with Gary Vee and onstage with Chippendales.
Divorce Diaries is also a television series  currently in development.  The television series is a take on Michele's life filmed as a mockumentary by her best friend and fellow comedian Doug Bass, who is the only feature and improv partner in the show. The series examines  Michele's personal side and the professional side running up against the same challenges, competing for time, sharing self-doubt and criticism, and providing the overall drive which moves her life forward in a positive direction.
More form the audience and press!
For info and viewing of the proof of concept, email Michele, [email protected].
WANT MORE?
SEE BELOW FOR SOCIAL MEDIA & THE DIVORCE DIARIES SHOW PODCAST!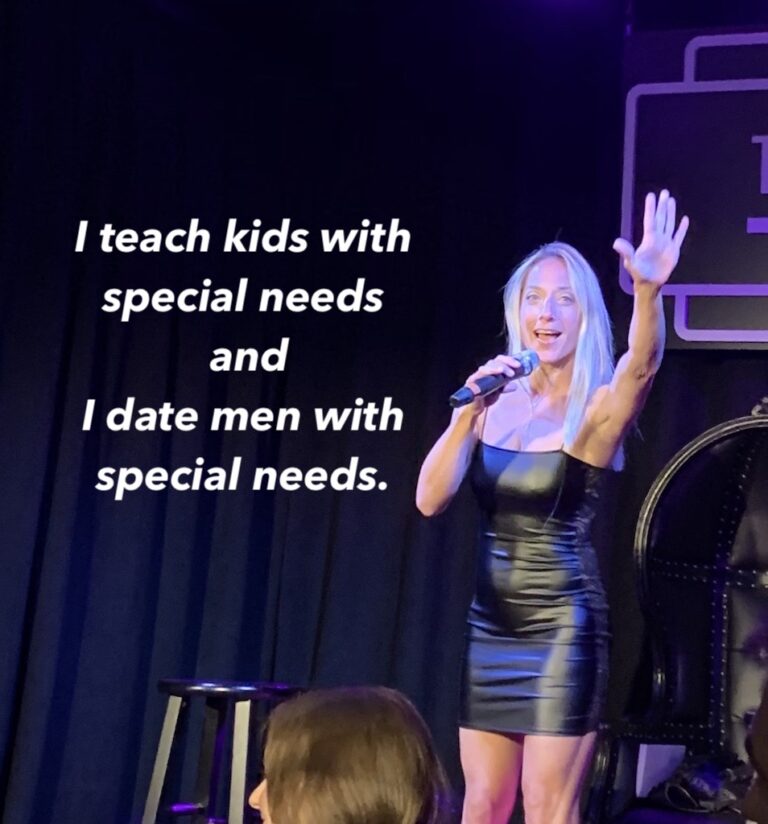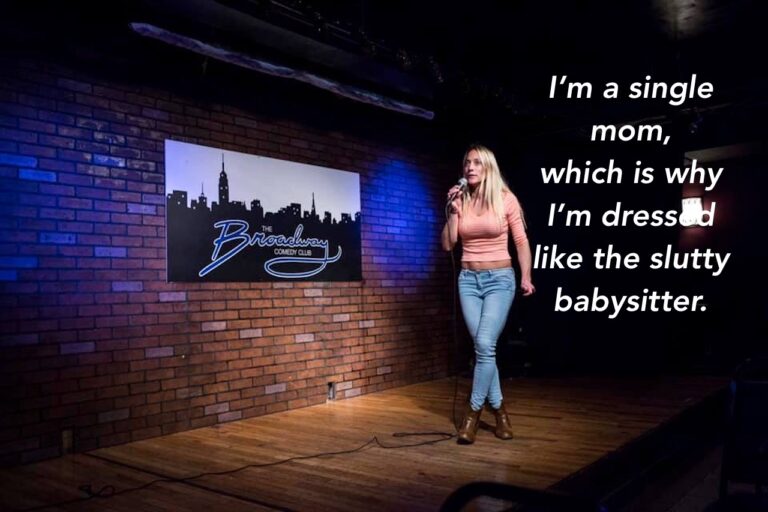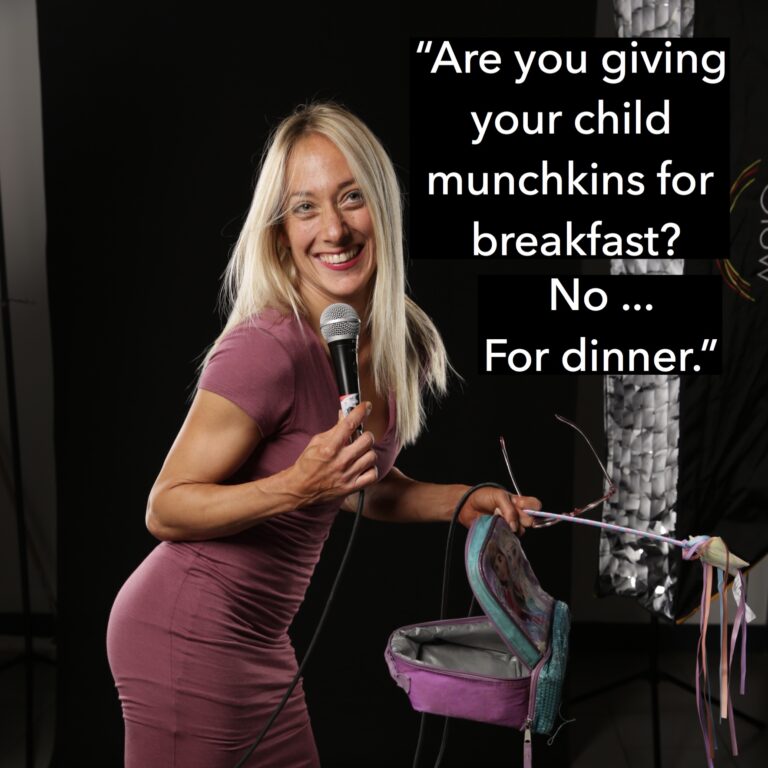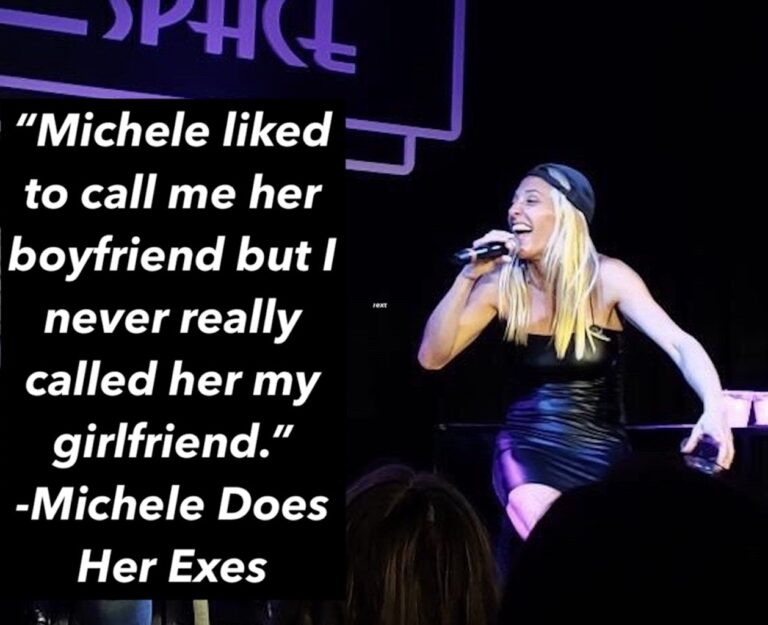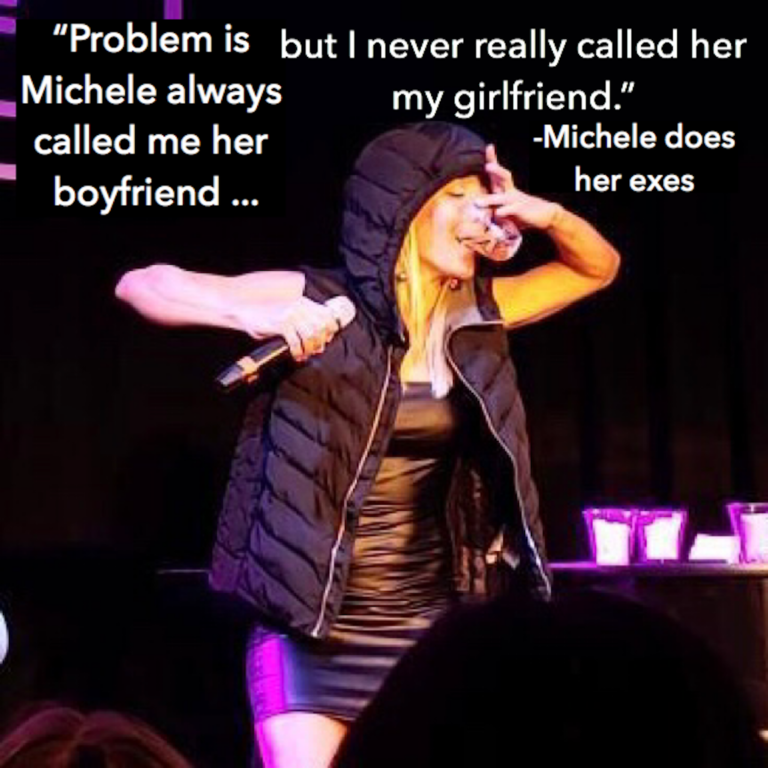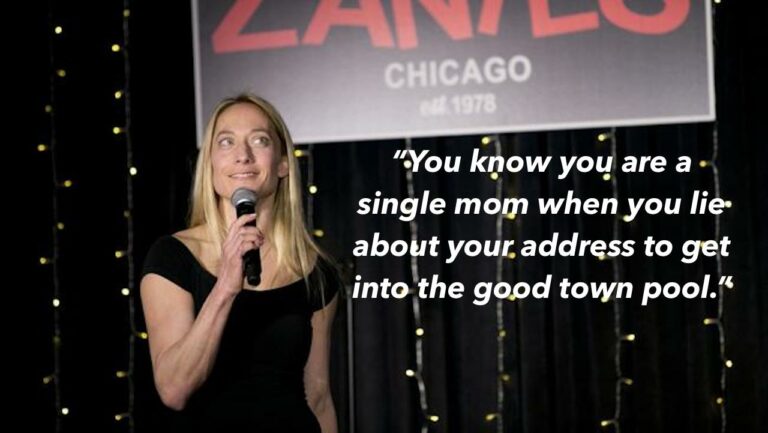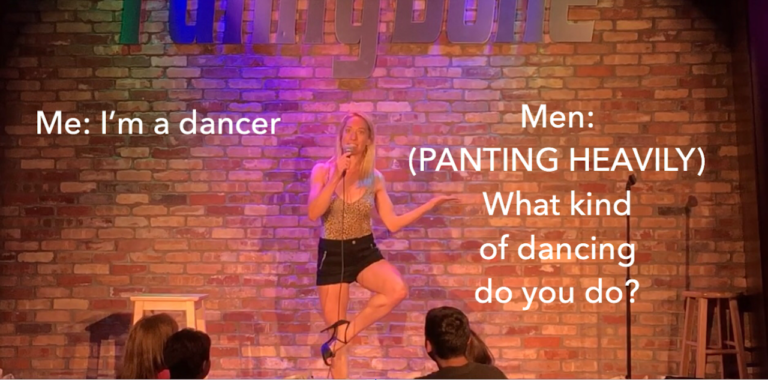 DIVORCE DIARIES STREAMING ON AMAZON PRIME VIDEO!